One of the largest castles in the country, strategically located at the shortest crossing point to continental Europe, Dover Castle has played a prominent part in national history. Its origins lie in the Iron Age, and a Roman Lighthouse and Anglo-Saxon church can still be seen within the grounds.
William of Normandy strengthened existing Anglo-Saxon fortifications here in 1066, but it was Henry II who set the blueprint for today's castle when he had the fortifications rebuilt in the 1180's, adding the massive keep and a series of concentric defences. Over the centuries, the defences were continually enlarged and improved, with the castle retaining a military role into the mid twentieth century. An underground hospital and the command centre used for the Dunkirk evacuation are a legacy from the Second World War.
There have been sightings of apparitions in the tunnels of Dover castle who they are and from what period of time they are from is still unknown .
The lighthouse is according to records the oldest one in Great Britain , it has been reported that the spirit of a roman soldier has been seen on it.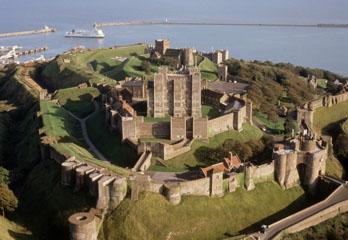 _________________
Everyone who believes in telekinesis, raise my hand.