Hi Team this is a good location for us to do its free and only good weather is a must for this one, long history & a very old place....this is what i found out about it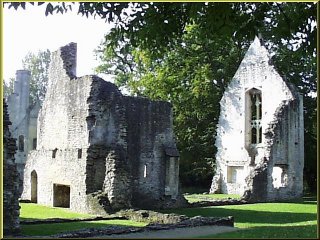 Misnter Lovell Hall


The entire skeleton of a man….:
The unluckiest owner of the house must surely have been Francis, 9th Baron Lovell, who started life a rich and powerful aristocrat and is said to have gone into hiding within the vaults. Francis gambled his future on supporting the Yorkists in the War of the Roses - unlike his predecessor John, who was a Lancastrian. At first this change of sides brought rewards, an Francis was made a Viscount by Richard III in 1483. Two years later, Richard and his supporters were defeated at the Battle of Bosworth. Francis never gained the favour of the new king, Henry VII, and after an unsuccessful rebellion in 1487 he is said to have into hiding in a vault at Minster Lovell Hall (trusting the only key to a servant who died almost immediately). Two centuries later, in 1708, workmen making alterations to the house found 'the entire skeleton of a man, as having been at a table which was before him with a book, paper, pen… all much mouldered and decay'.
I've read reports on this place by a few over people and they have all said the say sort of thing a very eerie empty quiet place even on bright sunny days. An eerie atmosphere and was unchanged by the dusky hues within, feeling of panic and sickness can be felt of being watched all the times is felf as well.
Baron Lovell is said to have been seen wondering the grounds and other ghost are said to haunt the Minter as well but have not found anything about them as of yet.
Odd pic 1
Odd pic 2
.
So what do you think?.....we can do this one any time we like