Leighbeer Tunnel( Smokeys Tunnel) 3/02/2009 Chris, Dave, Tanya and Danielle
What we found:
We all walked through the tunnel as a group with Dave lagging behind, shouting stuff like:
"Come on, do something" "Where are you?"
I could feel at this point that, Dave shouldn't do it but I said nothing I could feel us being watched and even pushed someone back like a energy that was bad at one point.
While doing this Dave was taking photos with a digital camera.
I (Chris) had the old disposable one.(Only one picture worth a look)
The pictures here are all where Dave was calling out, none of us were smoking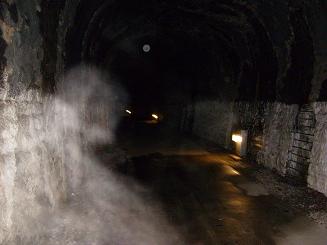 This was taken at the other end of the tunnel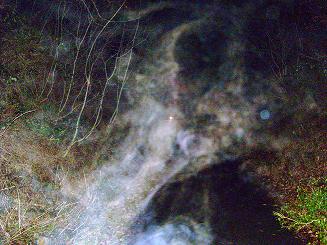 There where Orbs every where in the Photos that were taken but we thought not to show them as there was alot of water dripping.